The MedGem indirect calorimetry device is a clinically-validated and FDA 510K-cleared, class II, medical device for measurement of patient resting metabolic rate (RMR).
The MedGem is an easy-to-use, handheld device that accurately measures oxygen consumption (VO2) to determine resting metabolic rate (RMR)*.
Measurements made with the MedGem are easy to administer and provide accurate results in only a few minutes.
Microlife's WatchWT MedGem device was used to assess metabolic changes in The Biggest Loser™ contestants. "We chose to use the MedGem device based on its accuracy in comparison to other indirect calorimeters." said Dr. Robert Huizenga, Associate Professor of Clinical Medicine at UCLA and Medical Advisor to The Biggest Loser.
CLICK HERE FOR A ONE-PAGE MEDGEM INFORMATION PRICING SHEET PDF.
MedGem Analyzer Software
Physicians, nutritionists and other healthcare professionals can provide patients with a more accurate nutritional assessment and individualized weight management program.
With MedGem Analyzer individual measurements can be stored and utilized to develop personalized nutrition & activity plans designed to improve energy balance literacy and patient self-management of daily nutrition, exercise, and other health goals.
The MedGem Analyzer software is a Windows-based program. To run it on a Mac computer, you can use the Boot Camp utility or Parallels software.
MedGem Analyzer Software Features
Create individualized nutrition and activity plans based from the MedGem RMR measurement, occupational level, sleep schedule, and patient weight goals. A MedGem Analyzer Patient Questionnaire is included with MedGem Solution materials.
Comparison between patient's RMR values and normative metabolic ranges.
Detailed patient education report to improve energy-balance literacy and promote patient self-management.
Clinician's report (1-page) providing a detailed summary of the V02, RMR, BMI, Body Fat, measurement and patient treatment plan.
Many payers including Medicare, Medicaid, and private insurance companies reimburse Indirect Calorimetry for patients with pulmonary, cardiovascular, and metabolic disease. The Medicare reimbursement rate average is $63 in Colorado.
(CPT 94690) Oxygen uptake, expired gas analysis; rest, indirect.
Click here to see the CPT Codes that apply to metabolic testing.
Rates range from $60 – $80 in total (Pt. Co-pay + reimbursement).  CPT Code 94690 (oxygen uptake) is a pulmonary code therefore it is suggested that supporting ICD-9 codes be pulmonary in nature.
We offer two types of MedGem System Kits to meet your needs:
The MedGem WatchWT System Kit is $3,999. It includes:

♦ MedGem indirect calorimeter with a 2-year warranty
♦ One 21-pack mouthpiece filters and nose clips
♦ MedGem Analyzer software for Windows
♦ A lightweight carrying case
♦ A metabolic rate and weight management program implementation guide
♦ A marketing materials kit with trifold brochures
When you purchase additional MedGem System Kits, we offer a reduced price of $3,299.
The MedGem System Kit is the best long-term system for people who offer a lot of measurements, because it has the lowest per-use cost.
The sensor does not need to be replaced. To continue providing measurements, all you need is additional mouthpiece filters and nose clips.
21-packs of mouthpiece filters and nose clips are $299.
When you purchase two 21-packs, you get one 21-pack for FREE, which saves you 33%
You can extend the MedGem System Kit two-year warranty to three years for $295.
If you have a problem with the device after the warranty has expired, you can get it evaluated and recalibrated in our repair facility for $99 plus return shipping costs.
---
.
The MedGem Starter System Kit is $1,099. It includes everything you need to administer
40 measurements.

♦ MedGem indirect calorimeter that's setup to complete forty measurements
♦ MedGem Analyzer Software for Windows
♦ 42 mouthpiece filters and nose clips
♦ A lightweight carrying case
♦ A marketing materials kit with trifold brochures
It uses the same FDA-approved MedGem device, but is programmed to complete only 40 measurements, which allows us to offer it at a lower price point.
The MedGem Starter Kit is a great entry level system if you have low volume or don't have the budget to purchase the regular System Kit.
When your forty measurements are complete you can send your device to us to get it reprogrammed for 40 more measurements and sent back with 42-filters for $999, to continue testing. You'll need an RMA number for this service, so that we can track it properly.
Or if you decide to upgrade to the regular MedGem device, we offer it at a discounted price of $3,299.
Licensed clinicians typically charge between $70-90 for a RMR measurement, so the MedGem Starter Kit allows you to generate between $2,800 – $3,600 in revenue.
To get more information:
Call me directly at 720-431-1461
Or send me an Email
I wish you the best of health!
David Wilcoxson
.
.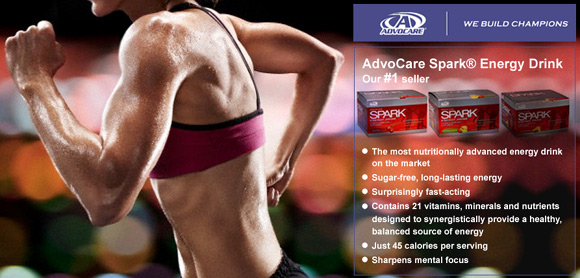 Save
Save
Save